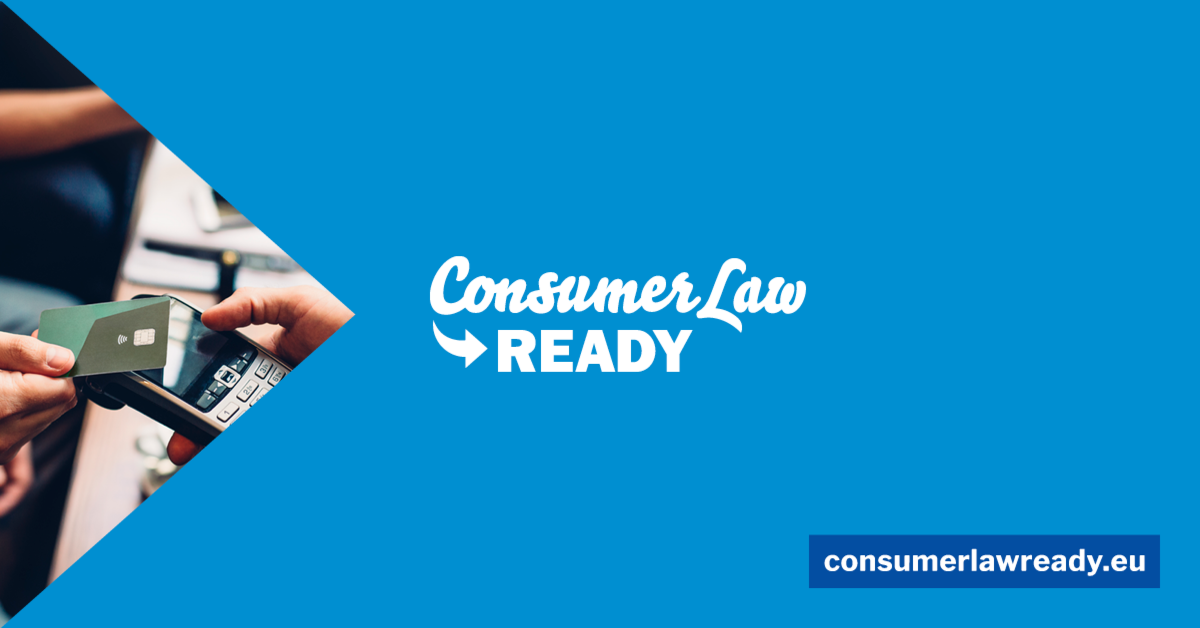 WORKSHOP REGISTRATION FORM
FREE EVENT
Tuesday 22nd March 2022
9am to 5pm
Delivered via Zoom
Who Should Attend
Consumer Law Ready is open to training providers, owners and employees in SMEs of all sizes, across the European Union and in Norway and Iceland.
This event is for those resident in Ireland.
To enroll in a Consumer Law Ready event in your locality, simply complete the registration form below.
About the Project
Consumer Law Ready is a unique EU-wide consumer law training programme to bring SMEs up to speed on important aspects of EU consumer law.
Specialist training empowers SMEs with know-how to deal with customer complaints, avoid costly litigation and improve overall customer service.
This results in increased trust in their businesses.
The programme, developed by European Commission and experts, spans all aspects of SME trading.
Topics Covered
MODULE 1: Precontractual information requirements
MODULE 2: Right of withdrawal
MODULE 3: Consumer rights and guarantees
MODULE 4: Unfair commercial practices and contract terms
MODULE 5: Alternative Dispute Resolution (ADR) and Online Dispute Resolution (ODR)
For trainers, material to prepare the trainings is available online
Teaching material as the Modules and Power-Points presentations in your language and adapted to your national specificities template documents such as participants' lists, certificates or data protection forms, promotional tools (printable and editable leaflets and postcards, social media posts and online banners, pictures, etc)
Online learning resources like videos, quizzes and an e-test that you can refer SMEs to these FAQs and a Forum where you can ask your questions and gain knowledge from experts and from your peers.
Only approved trainers ("CLR trainers") have access to the material.
REGISTRATION FORM
Please complete the registration form and we will forward the Zoom link shortly via email.
Have a question - We're happy to help!
Pre-contractual information requirements